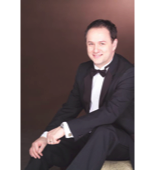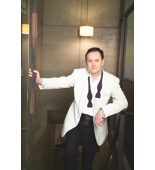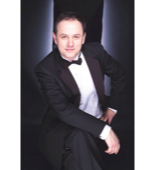 Jeremy Carter has established a reputation as one of the most vesatile and sensitive of his generation of British pianists. Whilst studying at the Royal Academy of Music, where his teachers included Gordon Green, Christopher Elton and Alexander Kelly, he won all the major prizes and scholarships and was awarded the Academy's highest accolade, the Recital Diploma, together with the Chappell gold medal for outstanding performance. He continued his studies privately with Benjamin Kaplan and Helena Costa, as well as participating in masterclasses with Tamas Vasary and Horszowski. Prizes at a number of major international piano competitions followed.
Since his Wigmore Hall début, Jeremy has performed in the Purcell Room, the Wigmore Hall, Royal Albert Hall, The Maltings, Snape (with the 'cellist Mtislav Rostropovitch, as part of the Aldeburgh Festival) and on BBC Radio and Television. He performed Brahms' Piano Concerto No. 1 with the BBC Welsh Symphony Orchestra in the presence of the late Diana, Princess of Wales, and in addition to frequent recitals in the UK, continues to enjoy an international career with concerts in Germany, Austria, Italy, Spain, Norway, Ireland, Japan and Macau.
Jeremy has made a number of highly acclaimed CD recordings including a release by the French company CMC on the Enteleky Classics label featuring performances of the Liszt B minor and the Brahms F minor sonatas. A CD of a live recording of one of his Wigmore Hall recitals - featuring sonatas by Beethoven, Scriabin, Lipkin and Chopin – is available on the Claudio Records label. Other major recordings include Rachmaninov's second piano sonata and Brahms' Variations on a Theme by Handel.
In addition to being on the teaching staff of a number of colleges in the UK, he is a frequent visitor to Hong Kong and Macau, where he gives masterclasses and seminars. For many years he was also a mentor on the ABRMS's CT course, working both in this country and in the Far East, and is a member of the diploma panel.
In recent years he has also appeared extensively in the Far East, including solo and concerto performances at the prestigious Macau Cultural Centre.